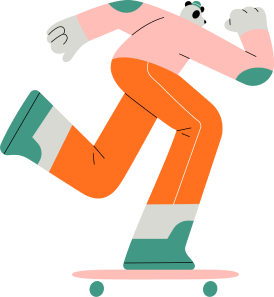 Tenant Tab
Welcome to our dedicated tenant tab; this is your one-stop shop for everything that will help to improve your wellbeing – from meal plans to meditation apps & breathing exercises, plus useful information. We've got you covered.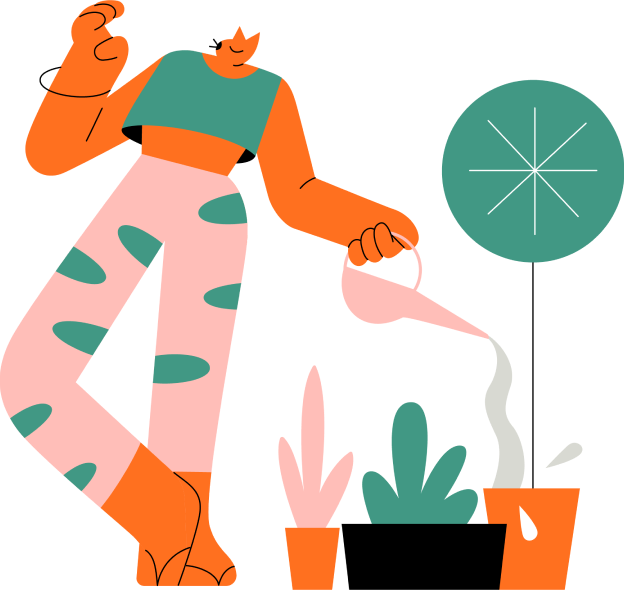 Take a tour of one of our beautiful homes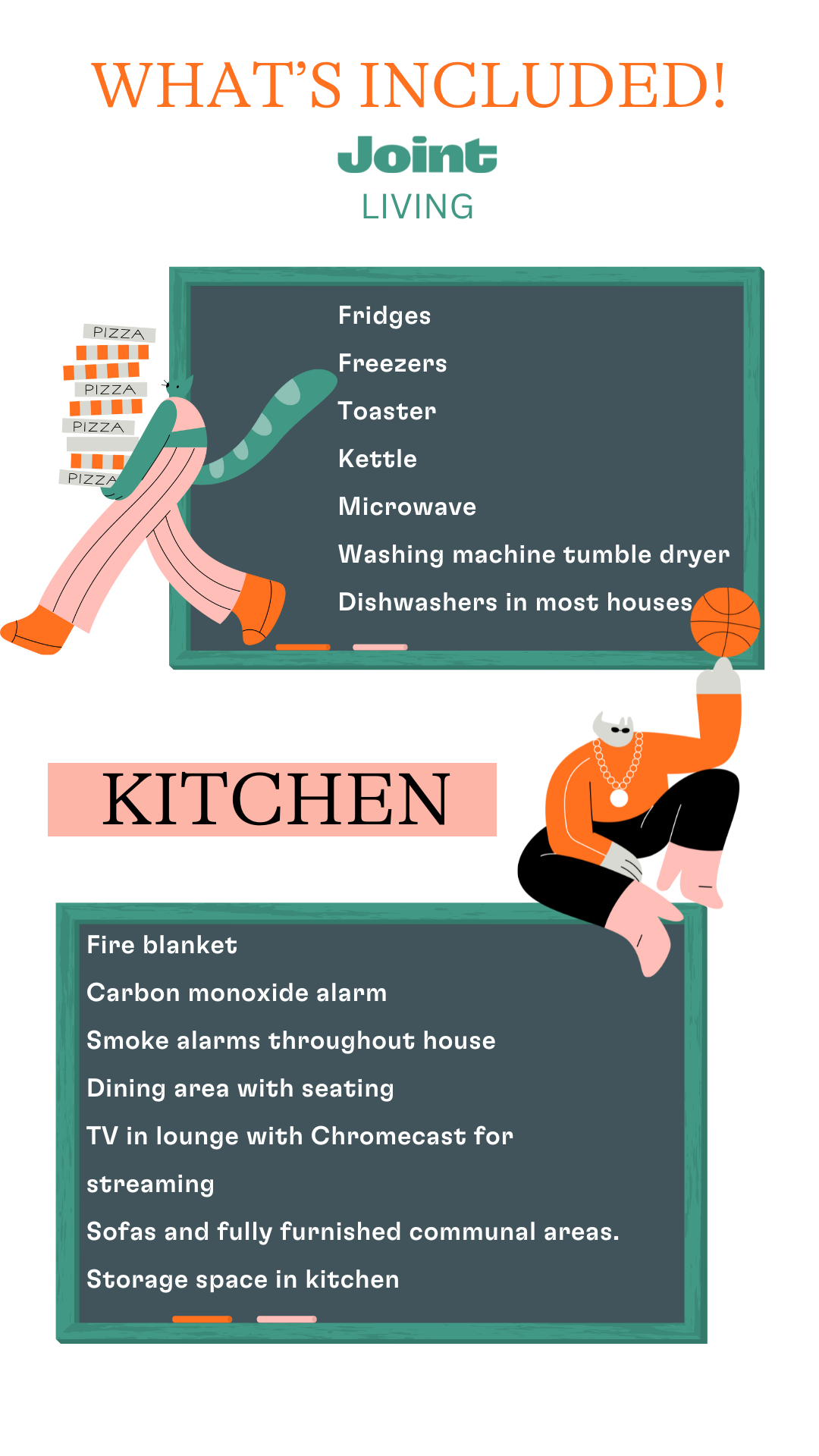 All of our kitchens are fully stocked with the essential appliances…most houses even have a dishwasher!
Communal areas are well equipped for cosy nights in and socialising with your housemates…alongside the all important safety measures.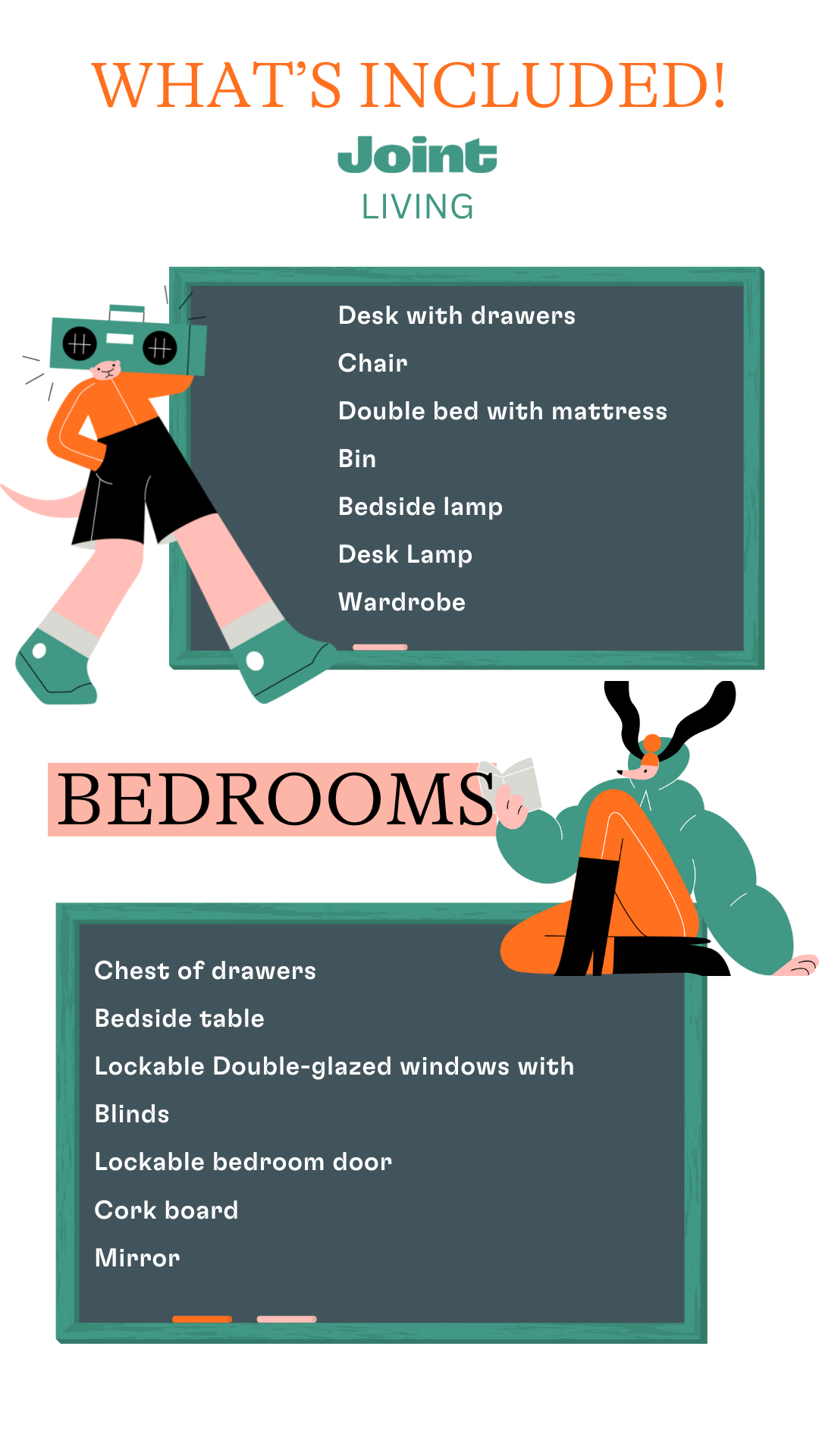 Your own personal space in the house is really important and we understand that at Joint Living. Within your bedroom, you are fully equipped to do all your university work and, of course, so you can relax and get a good nights sleep!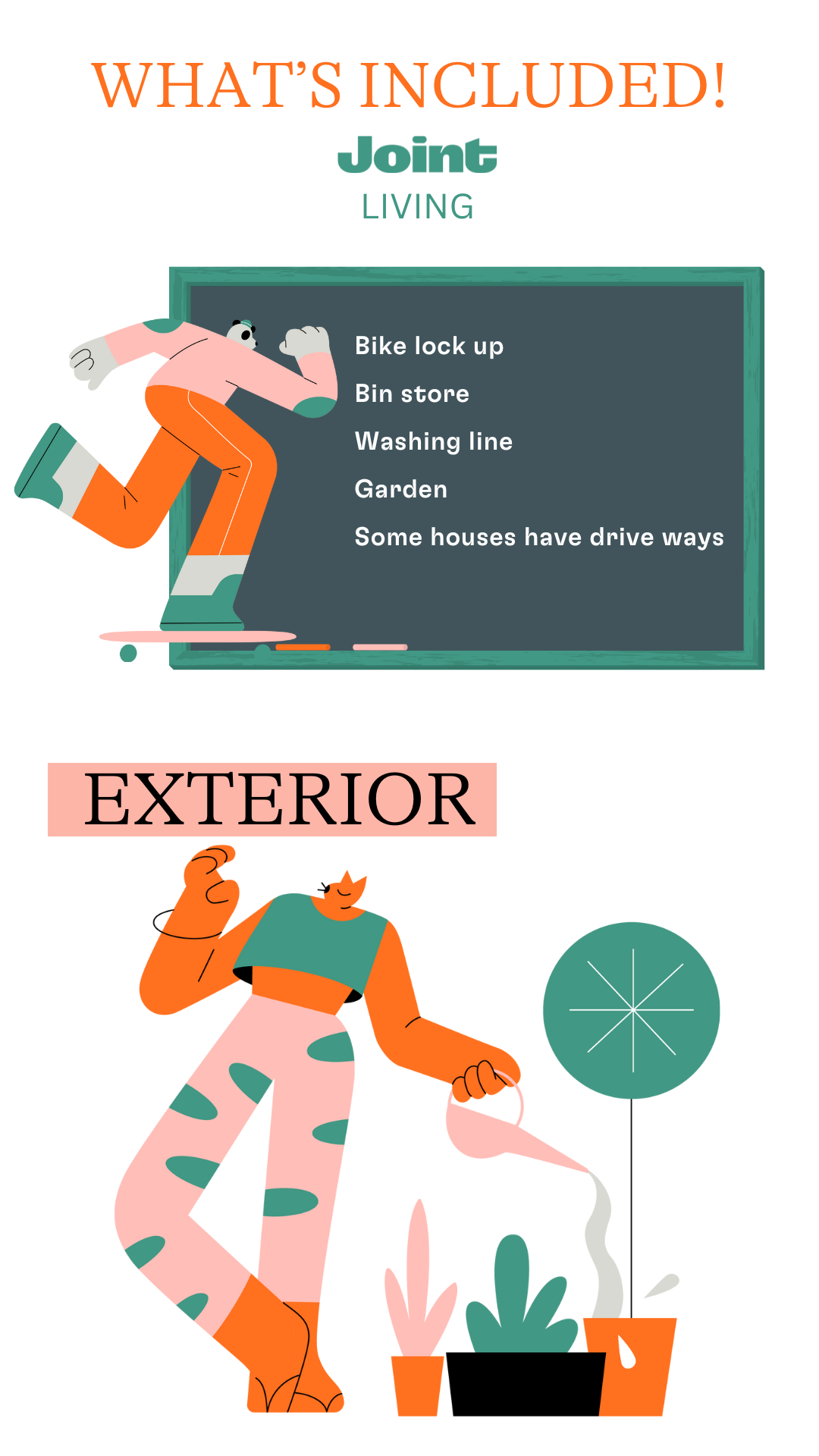 All of our houses have gardens so you can make the most of the fabulous British weather. Do I hear BBQ time anyone?
We also know that security is essential so bike lock ups are provided in all houses too.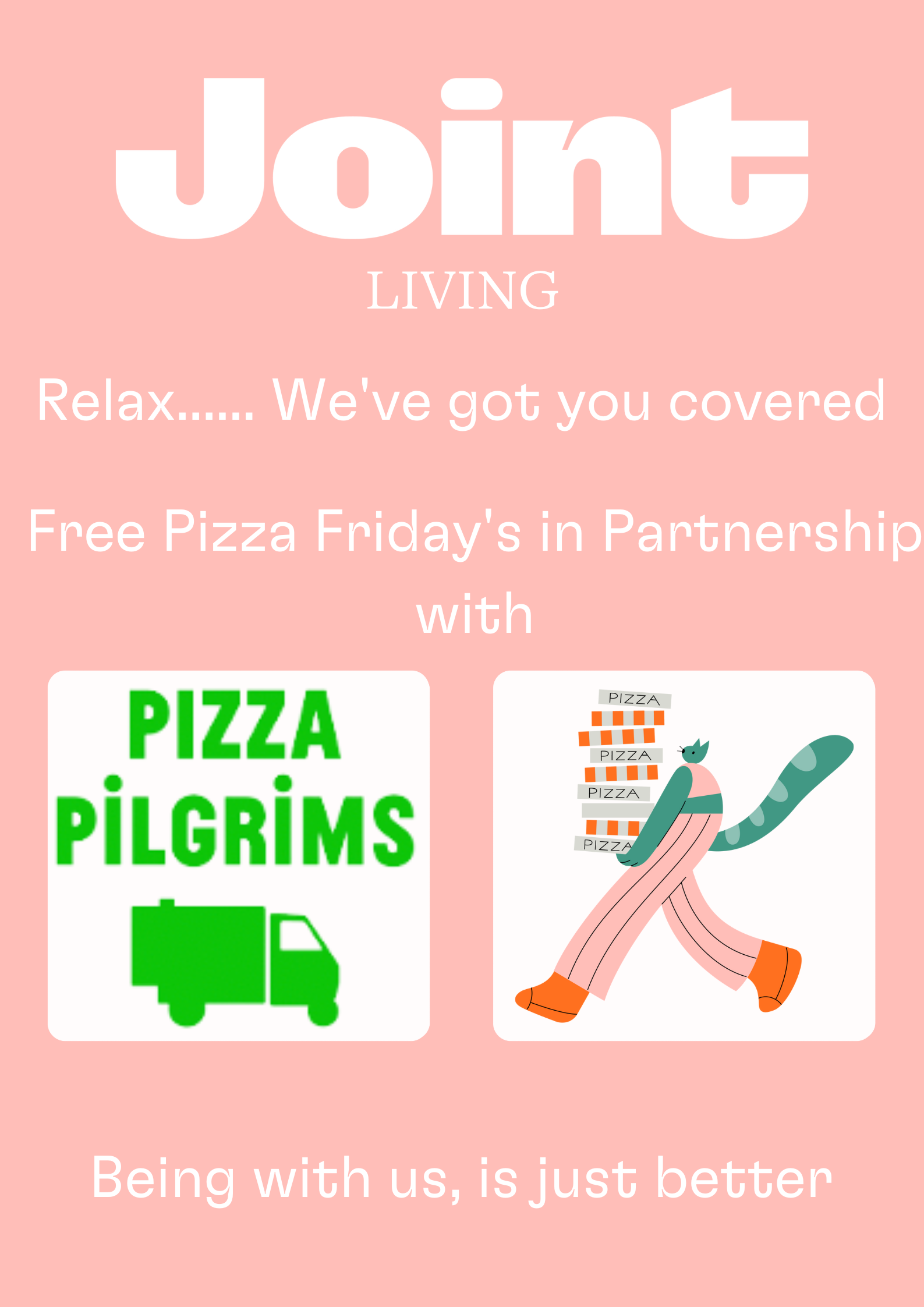 We've partnered with Pizza Pilgrims in Brighton to bring FREE PIZZA to one lucky house each month!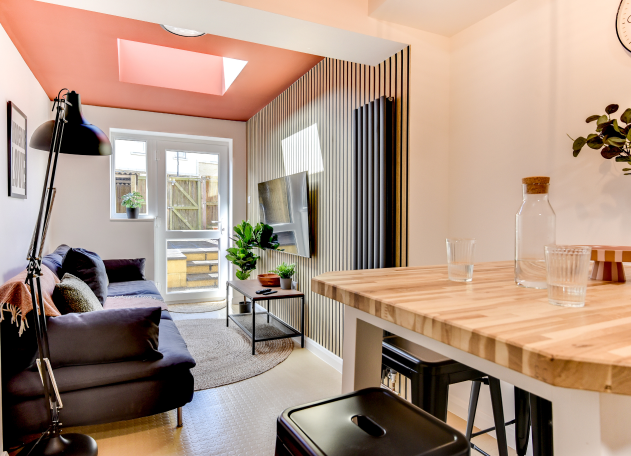 Your Wellbeing
Your wellbeing is really important to us – we know life can get a little challenging sometimes and it's hard to wind down, and that's why we have partnered with Sound Asleep Club. We offer all our tenants a free subscription to their wonderful app, full of meditations & bedtime rituals, plus yoga and sound bath classes to help you let go of the day, relax & rest.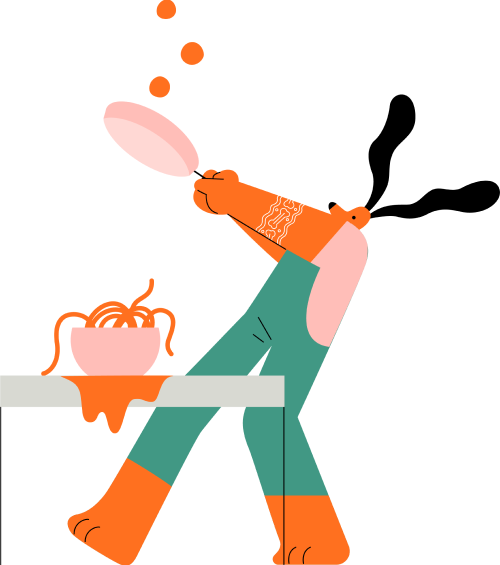 Meal Plans
We want to make life easy for you, so we have put together these shopping lists and meal plans to ensure you are eating well. Take away some of the hassles of shopping whilst also saving you money.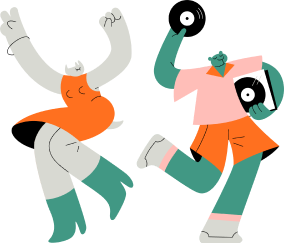 Living Tips
We know it's hard sometimes to pause and allow yourself a little care. A few tips here and there, with advice on how to eat healthy, live healthy, exercise and take a break, should help.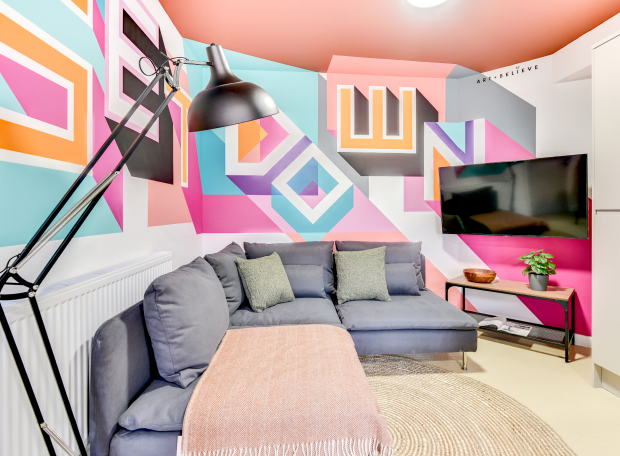 Important Stuff
We hope you find this section helpful; it's full of FAQs, jargon busters and general information that explains renting with us. Sections include how to report maintenance issues and what to do should you decide to leave your house. We are always at the end of a phone as well, should you wish to talk to us.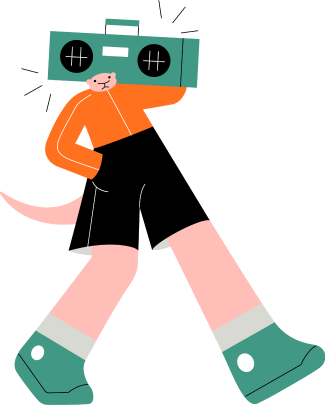 Tenant Benefits
When you join Joint Living, you automatically become part of our community, and we want to be able to help you meet new people, get involved in your community and have fun. We host a yearly social event for all our tenants to give them the opportunity to meet new people and have fun. We also have an in-house maintenance team, who deal with most issues within a 48-hour period. All bills are included, and this will never change when you're with us.
International students
The Joint team can't wait to welcome you if you are joining us from overseas. We know there is a lot to organise and consider so we have put together a quick guide to make sure the move into your new home is as simple as possible.