Important Stuff
We hope you find this section helpful; it's full of FAQs, Jargon busters and general information that explains renting with us, how to report maintenance issues and what to do should you decide to leave your house. We are always at the end of a phone too, should you wish to talk to us.
Energy explained
What's included?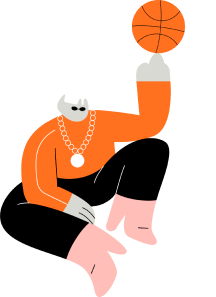 Gas
Water
Electricity
Super-fast broadband
TV License
Why is this happening?
Households are facing a steep increase in their energy prices due to supply and demand on the global wholesale market.
We bulk buy our energy direct from the suppliers, which means we can cap our bills for an entire year and share the saving with our tenants. The price you pay will not change and will always be included.
Our fixed price is fairly fixed
In April of 2022, the price of Gas & Electricity bills increased by a whopping 54%.
These prices have risen again in October 2022 – We are capped, you will never be charged more. We pay a portion of your energy usage to keep the prices down for our tenants.
We only use 100% green energy providers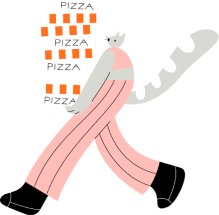 Fully sourced from onshore and offshore wind farms across the UK.
We are committed to continuing and delivering the best supportive advice to all our tenants.
Drop out Procedures
We understand that circumstances change, and so can your living arrangements. If there is anything we can do to help you stay in our house, please just let us know, and we will do our best to help. If you have decided to leave, below is our out-of-tenancy procedure. Unlike all other agencies, we do not charge any administration fees to leave your tenancy.
You must ensure your room is left empty and clean and send us pictures to confirm this.
Your key must be returned to us the day you move out
1. You must inform us in advance of the day you wish to leave (your last day in the house)
2. It is your responsibility to find a replacement tenant.
3. You must ensure they have the means to pay the rent and they are a full-time student – Single let only.
4. They must have a UK guarantor to pass referencing.
5. They will need to pay their own security deposit (yours will be released the day the new tenant moves in).
6. You will be liable for the rent until a new tenant takes over your tenancy and moves in.
7. Tenancy exchange can only be Mon- Fri 10am – 4pm.
8. If these criteria are fulfilled, you can send them our way, make sure they mention that they are taking over your tenancy.
Social Media
We run a lot of competitions and make announcements via our social media. To keep in the loop, follow us.
Important Stuff
We use multiple forms of communication, please take note of the below, as your queries will be answered faster and more effectively if used correctly.
Although we are very pleased to offer a responsive service through WhatsApp, this service is not for all enquiries.
All our tenants are set up on our Arthur App, through this portal, you can report MAINTENANCE issues, check your rent SCHEDULES and access tenancy documents, you can also message us through the app.
We insist that you do not WhatsApp us with any questions relating to MAINTENANCE or rent enquiries, as WhatsApp is not used by these departments and your queries will not be answered.
We are always on hand to offer support & GUIDANCE, and we would welcome a message on WhatsApp if you require this.
We expect all TENANTS to fairly DISTRIBUTE CUPBOARD/FRIDGE and FREEZER space. Communal areas are for everyone to relax in & enjoy. So we ask that you keep these spaces clear and tidy; this will also ensure you get the best of your fortnightly cleans, as the cleaner will not tidy up mess.
We all need to do our part, and we insist you recycle correctly; only ever put RECYCLING in the cycling bins – for full information on what can be recycled, please visit your local council website – you can also use this website to order a new bin if it's lost or DAMAGED – NEVER leave bin bags outside – seagulls are rife and will rip apart rubbish bags if let outside -ALWAYS put them in the bins.
If you have issues with your internet, first try a hard reset on the router by HOLDING DOWN RESET BUTTON FOR 30 SECS. Please always, as a first port of call, refer to your house poster, the internet is provided by us. However, should there be issues relating to the service, you must call the number on your house poster before contacting us, as we are not in a position to assist you.
Google is great, before contacting us give Google a try, you may find the answer quicker.
Communication
Maintenance Issues & Rent Queries
Complaints & Email
Need a Chat?