Your first choice for
quality student accommodation
Check out some of our properties below or select your university city for more options
Select your university city below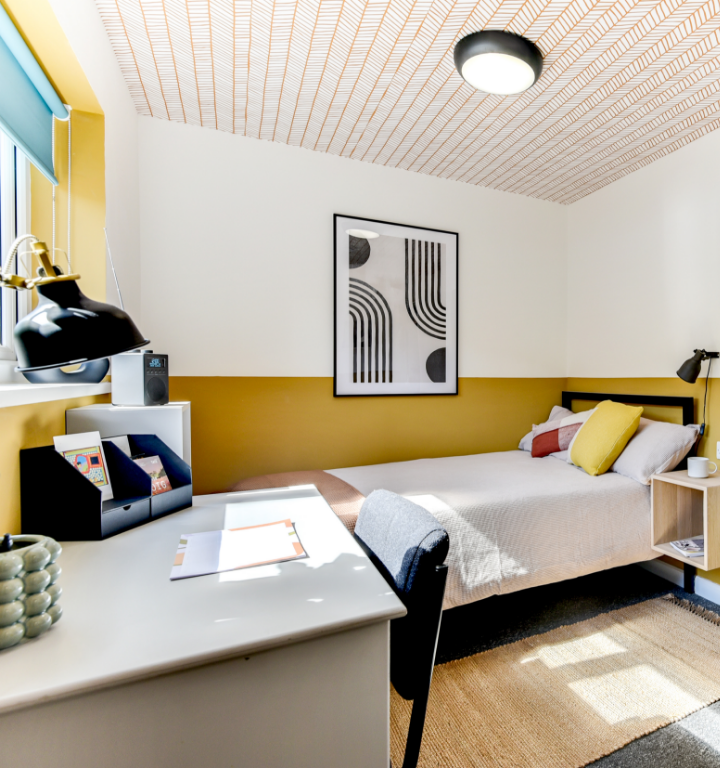 Why we are the best choice for student accommodation
We build, design, let and manage all or our houses. Our small, friendly team are here to support you every step of the way.
Relax. Joint Living have got you covered
Free social events
Free sleep and meditation subscription
Free pizza Friday
Wellbeing and safeguarding mentor
App based maintenances system
No drop out charges
Deposit and guarantor schemes, we want everyone to be able to live in a Joint Living house.
Bike Storage
All bills included
Living Tips & Meal Plans
Unique and independent houses
Large, beautifully designed communal areas for socialising and hosting
Calm and private bedrooms
Cleaning included
Gardening included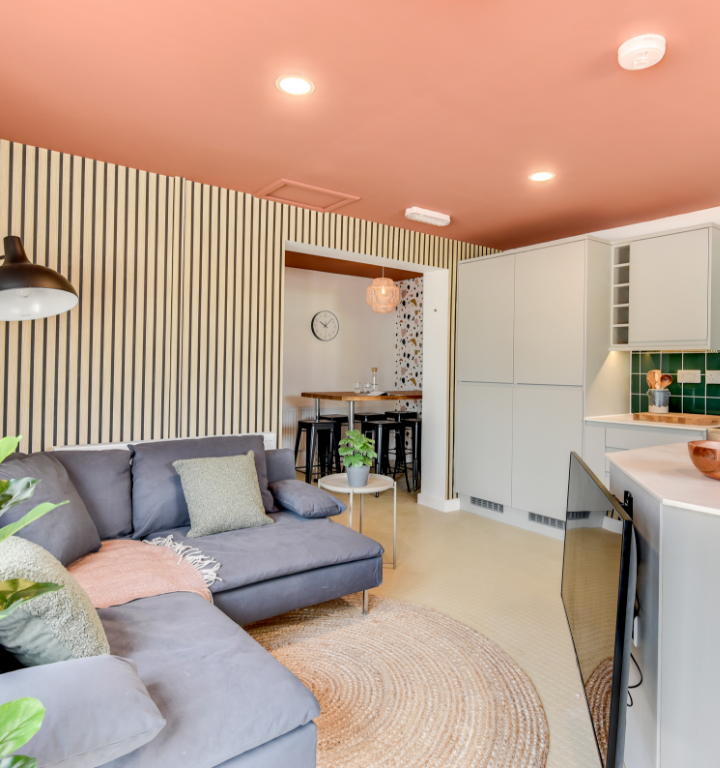 How we are different
At Joint Living, we have a say every step of the way and we put our tenants first.
We SOURCE & BUY all our houses based on their location and accessibility to Universities in each City and local amenities, ensuring it's easy for you to commute to any part of the city, whether it's to study or socialise.
We DESIGN and DECORATE all our houses, ensuring we have students and their needs in mind, from our fully furnished, uniquely designed bedrooms, too the extra-large communal areas in all our houses, that feature unique and calming artwork designed by local artist.
We LET and MANAGE all our houses, so from the word go you have us, and we will be on hand the whole time you are with us. Absolutely no third parties and agencies to deal with.
During your time with us, we offer 24 HOUR SUPPORT to our tenants, and we use a handy tenant app, that allow our tenants to report maintenance issues and chat to us easy & effectively.
You can let a SINGLE ROOM or GROUP HOUSE with us, so you only have to worry about yourself and your rent, we short the rest
Student reviews
See some of our reviews from Trustpilot
"I'm so glad I went with Joint Living to find a good place to live for my first year of university. The prices are fair and realistic for a student. They sort everything out for you and are always available to answer any questions or concerns. The whole process ran very smoothly for me!"
"Extremely helpful with finances and very good at replying with helpful information. Very polite and happy to help manner. Would definitely recommend to all university students looking for housing!"
"Great shared house along with a great location. The staff always are responsive on emails and if you have any problems they send out the best. Would recommend."
"Rooms are affordable, clean with a good amount of storage and space. Communal areas are nice with social spaces and unique decor that makes the houses very comfortable and home-y. The agents are really lovely and friendly, also very helpful and quick if there's any issues in the house.
You'll have a comfortable and great experience living with Joint Living."
"Honestly the best student landlords you will ever find! They genuinely care about all of their tenants. They have helped me and my housemates and are always quick to respond and resolve any issues. Couldn't ask for lovelier landlords especially when being in my first year. The property is lovely and well maintained! The whole team (landlords , maintenance etc) are wonderful and kind. If you are looking for student housing in Brighton this company is perfect!"